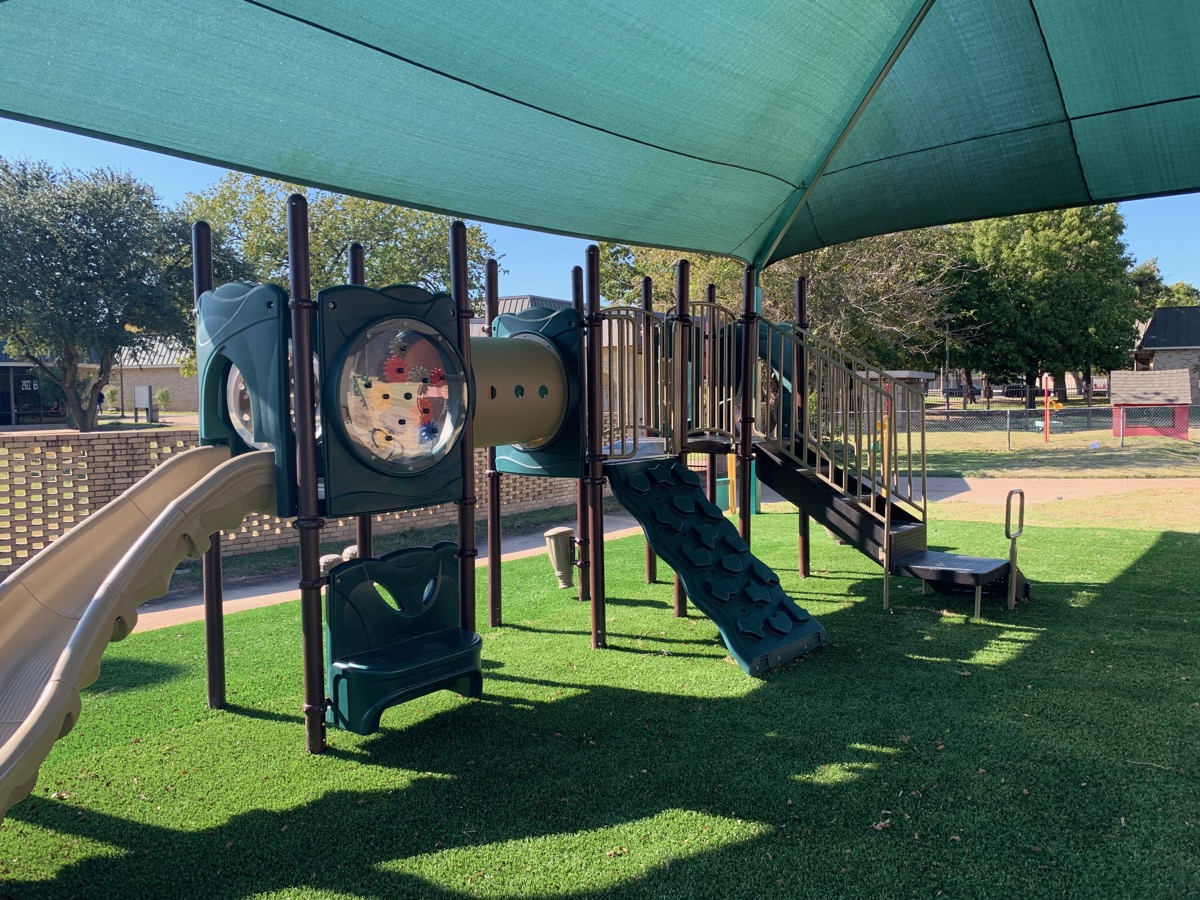 Should You Install a Sun Cover Over Your Playground Equipment?
A playground allows children to play, socialize, and enjoy the outdoors in a safe environment. At Platinum Playgrounds, we recommend including sun protection in your installation. Not only does it help keep children safe while playing, but it can also increase the accessibility and longevity of your equipment. Here are some reasons why we recommend you install a sun cover over your commercial playground equipment:
Play Safely in Rain or Shine
Safety is our top priority at Platinum Playgrounds. The Consumer Product Safety Commission (CPSC) recommends that playground equipment is placed in shaded areas or covered by a sun cover to protect children from UV rays. Staying in the shade dramatically reduces your chances of developing skin cancer and sun damage. Playground owners can demonstrate their commitment to safety by following CPSC guidelines.
We primarily serve the South-central region of the United States, an area that regularly sees high temperatures and intense sunlight. Without a sun cover, playground equipment can become too hot to touch in the summer months. A sun cover can help keep the commercial playground equipment cool, making it available to children even on hot days.
A sun cover can also help kids play safely and comfortably in a variety of weather conditions. Your children don't have to stay trapped indoors when it rains. A sun cover can keep the playground dry, preventing dangerous slips and soggy clothing. This can significantly benefit those that live in areas with frequent thunderstorms or rain.
Help Commercial Playground Equipment Last Longer
Commercial playground equipment can be a part of the community that is enjoyed by children for generations. That's why our playground equipment is designed to withstand outdoor weather conditions. Years of exposure to sun and rain can decrease the lifetime of commercial playground equipment. The finishes or color on some equipment may fade under intense sunlight, making the playground appear dull or aged.
Protecting your equipment from direct sunlight with sun covers can help it look its best longer. It will also help preserve playground equipment from weathering due to moisture or wind.
Make the Playground Stand Out
A structure over a playground can define the play area and add a unique visual element to the park. We carry a wide range of shade structures at Platinum Playgrounds. The right sun cover can add a fun pop of color to the play area, drawing attention to the area by making it visually engaging.
You can customize your shade cover by choosing the type that works best with your playground. A large playground may benefit from a square or rectangle shade in one place to improve the layout. You can also cover the entire playground with a shade cover.
We carry numerous colors for the fabric and supports. We make it easy to customize your sun cover to match the colors of your playground. Choose the color and shape that best fits your play area's aesthetic based on:
Location: Where is the playground located? Consider the location and direction of the sun to decide the best place to put your sun cover.
Size: What area do you want to cover? Your sun cover should be the right size for the equipment and the number of children at the playground.
Material: What will the playground frequently be exposed to? Choose a high-quality, durable material that can withstand the outdoor weather conditions of your region.
Installation: How should it be set up? Make sure the sun cover meets safety standards by having it properly installed by a professional.
Shop Sun Covers and More
Platinum Playgrounds offers sun covers and commercial playground equipment of nearly every size, shape, and budget. We have helped create playgrounds for daycare facilities, residential communities, schools, malls, and churches. Our team will help you with every phase of the planning and installation process.
We are experienced in planning playgrounds with different needs and site restrictions. No matter what type of play equipment you are looking for, we have what you need to create a safe and fun playground. We sell entire play systems as well as specific individual parts. Ask us about accessibility options to learn how we can help customize your play area for children of different ages, sizes, or physical abilities.
A good park keeps kids active, but the best part is that it engages them creatively. Here is some of our favorite playground equipment that helps kids play imaginatively:
Spring bouncers
Music toys
Crawl tubes
Treehouses
Free spinners
Challengers
Climbing structures
Swing sets
Seesaws
Slides
Whether you're building a smaller community playground, designing a larger public playground, or browsing for playground equipment for apartment communities or daycares, we can help make that play space a reality. We carry products from superior manufacturers to give each customer safe and long-lasting commercial playground equipment.
We take great pride in our work. We're excited to help transform your play space into an interactive and fun place!